Welcome from President John Feaver
---
August 26, 2021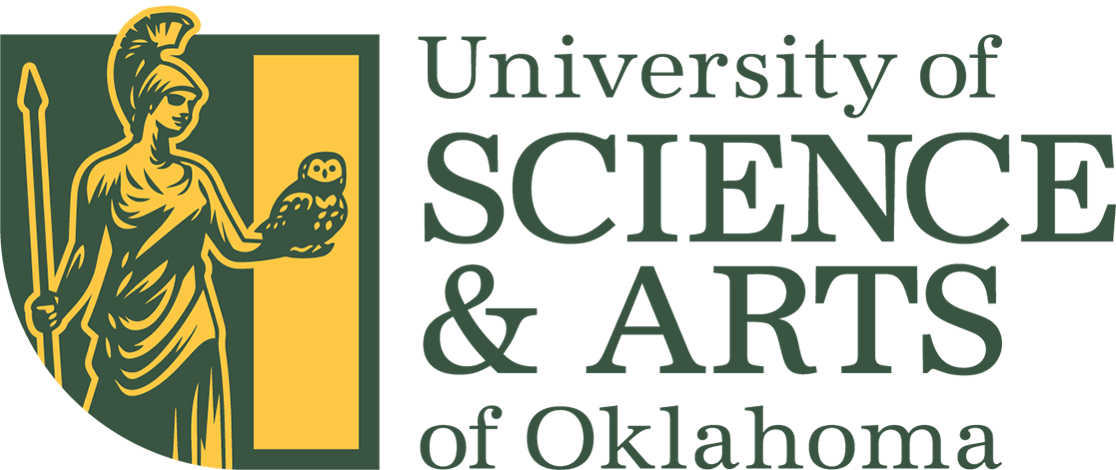 Dear Drover Family,
Today is the first day of class here at the University of Science & Arts of Oklahoma and it gives me immense pleasure to be welcoming everyone back to campus. I am particularly excited that this incoming freshman class represents the largest we have had during my time as president, representing an 81 percent increase over last year, despite us not being able to host normal on-campus recruitment events and activities.
My fervent hope is that we all can experience more of what USAO is all about this year. Thus far through the pandemic this university has fared rather well—always maintaining a small, controlled number of cases on campus. Nonetheless, we must remain focused and vigilant in efforts to mitigate the virus as it remains highly contagious and continues to dangerously circulate amongst us.
Despite the disruptions we have experienced, there have been a number of positive things come from this past year. The university partnered with the Oklahoma Arts Institute to host the Oklahoma Summer Arts Institute, a two-week residential academy for Oklahoma's most gifted high school students, July 10-25. The institute provided students with an intensive arts experience guided by world-class professionals in the visual, literary and performing arts. While the Quartz Mountain Arts and Conference Center in southwest Oklahoma has served as OAI's home for over four decades, with the ongoing pandemic still a serious concern, USAO' infrastructure provided for a greater variety of housing, classroom and rehearsal spaces to ensure that social distancing was maintained. The university's distinct history and mission within the state's higher education system was also a perfect match for the institute's rigorous, hands-on approach to arts education.
This summer, through our Center for Social Justice and Racial Healing, USAO also hosted its first international conference to examine racism and its impact on everyday life. Attendees were able to explore how ideas about race persist in shaping social and cultural institutions that can foster or hinder community building.
Recently, USAO entered into a sponsorship agreement with Harding Fine Arts Academy in Oklahoma City, creating new opportunities for Harding students to earn college credit through concurrent enrollment, shared performance and exhibition spaces, and serving as a direct bridge into higher education for high-achieving high schoolers.
This past year, USAO received a number of donations and grants supporting our student and campus needs. Most recently, the university received a $200,000 commitment from an alumnus for renovations to our Davis Hall Amphitheater. The Patton family, from Oklahoma City, gifted the university $90,000 to continue improvements to our athletic facilities and the surrounding areas. The Kirkpatrick Foundation has awarded USAO a $50,000 grant for equipment at the Jean McLaughlin Outdoor Education and Research Center, currently under construction at the 140-acre Habitat Facility west of Chickasha. The university has also received a $20,000 grant from the Norman-based Sarkeys Foundation to enhance the support services the Neill-Wint Center for Neurodiversity provides. And the Masonic Charity Foundation of Oklahoma provided a $5,000 grant to the university to aid in student retention, while two of the university's emeritus professors have endowed scholarships for the same purpose, which will be available to current USAO students.
Over the past academic year, the USAO Foundation provided approximately $1.2 million in scholarships, and it will distribute even more this academic year.
We will not only continue to support student financial needs and reward quality academic performance, but continue our momentum in undertaking major capital projects and other endeavors that will be a tremendous boon to helping us achieve our mission for a long time to come. We have been incredibly fortunate to have such generous benefactors like you who truly believe in what we are doing here. Young, talented and driven Oklahomans have also shown that they believe in the importance of such an education, and this year's enrollment numbers prove just that!
Besides the distinctive and transformational way that faculty here work with students, USAO boasts the lowest costs of any liberal arts university in Oklahoma. Our trimester system also allows exceptionally committed students to complete their degree in three years—or even less sometimes—in order for them to get into the workforce as soon as possible . Our FastTrack scholarship allows for Oklahoma residents to take summer classes while incurring no additional costs, as long as they enroll in their first year as a USAO student. These factors—combined with our nationally recognized academics, athletics and other special programs—help illustrate that USAO provides students with a highly valuable college experience, and we are working hard to communicate that value to more and more people across the nation.
Our special admissions standards and required curricular emersion featuring interdisciplinary study in the traditional arts and sciences distinguishes USAO from any other university in Oklahoma. And we are extremely proud that our tradition of different stretches all the way back to this school's founding in 1908 as an exclusively women's college. Throughout its unusual history and continuing today, the young people who graduate from this institution leave it forever changed, both within themselves, thanks to the knowledge they have absorbed and the relationships they have made, and in the fabric of the campus itself, thanks to everything they have given back during their time as thoughtful, curious and creative minds.
Forever Green & Gold!
John H. Feaver
President