Women's Basketball On Course For Stellar Season
---
January 10, 2023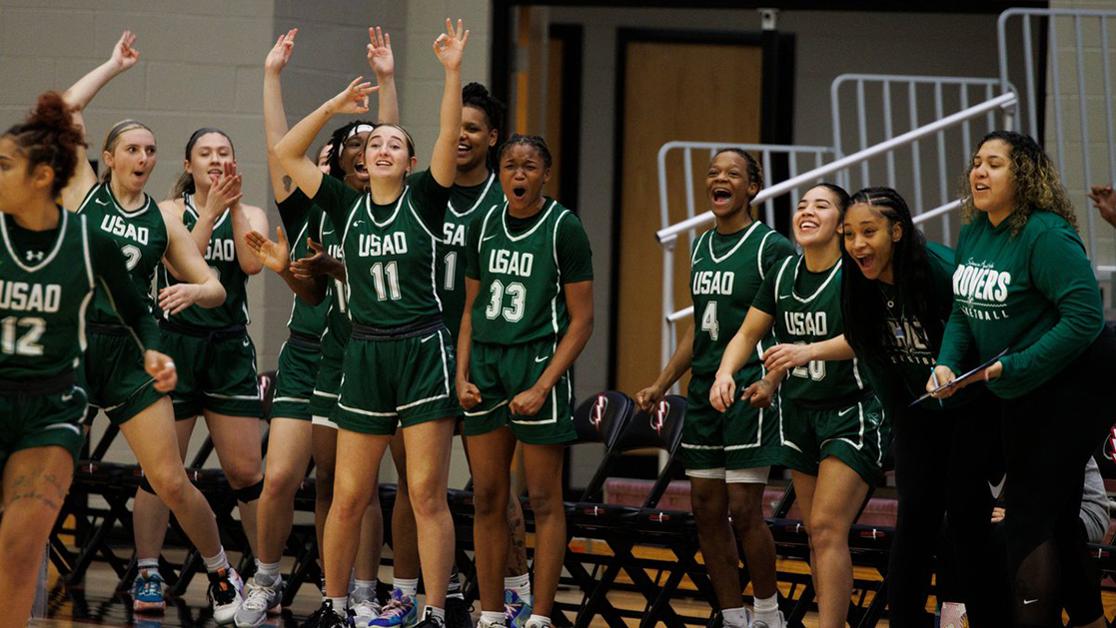 Women's basketball head coach Darrick Matthews is in the middle of his eighth season as a Drover, but he is showing absolutely no signs of stagnancy.
The Drovers bid farewell to some key players last season. The team rebuilt over the off-season with eight new players and set goals for a dominating season come November.
"The number one goal to start the season is always to win a national championship," said Matthews. "I have a lot of talented players that I feel could really make a run at winning the SAC regular season and post season tournament."
Feeling confident in their abilities, the Drovers took the court Nov. 1, to kick-off the season against a familiar foe, Tabor College.
However, the Drovers were swimming upstream the entire first half of gameplay leading to a 13-point deficit at the halftime buzzer.
"During that game, especially in the first half, we just had a lot of jitters!" said Matthews. "In the locker room at halftime, I remember looking around the room and asking them, 'Are you ready now? Are the butterflies gone?' Before we headed out on the court, they all had this serious look on their faces and just kept repeating, 'We're not losing this game.' In the 2nd half they came out with a lot of fire and grit and just found a way to win."
The comeback win set a tone for the rest of the season. The Drovers went on to build an 11-game win streak, the first of its kind during Matthews' career at USAO.
"I have not had a team that performed so well this early in the season," said Matthews. "It's really scary to know what this team will do because they will continue to get better! Their competitiveness and their refuse-to-lose mentality is what fuels us."
Though conference foe Texas Wesleyan University snapped their winning streak, the team is ready to start the 2023 portion of their season and rekindle it. Players to watch include standout transfer Zaria Dorsey and Lainey Morrow. Dorsey has been named a two-time NAIA & WBCA All-American and made the all-conference team last season. Morrow came to USAO as a freshman who started gaining traction late last season. She quickly grew from a sleeper to a sensation on the court and has had a heavy hand in many of the team's wins. Jordan Bloomfield is the team's sharpshooter this season.
Matthews encourages everyone to stay involved with his team for the remainder of the season and is thankful for the support shown thus far.
"The community has continued to help us tremendously each year," said Matthews. "Not only do we get a lot of community support at the games, but they also make sure the team is well-taken care of all year long, providing meals after the games and donations of all kinds. We would not be the team we are without the support of our amazing community."
Still, Matthews encourages even more supporters to come out and cheer the Drovers on as they continue this stellar season.
"Please come out and support these hard-working young women. I have a team that loves to go to war! They are fun to watch, coach and be around. They play with so much emotion and passion and I just absolutely love it! We still have many games left, but this team wants to do something special, and they are most definitely capable of it.'
For the team's full schedule and the link to watch livestreams, visit usaoathletics.com.