USAO receives major estate gift from alumni family in support of student scholarships
---
November 18, 2021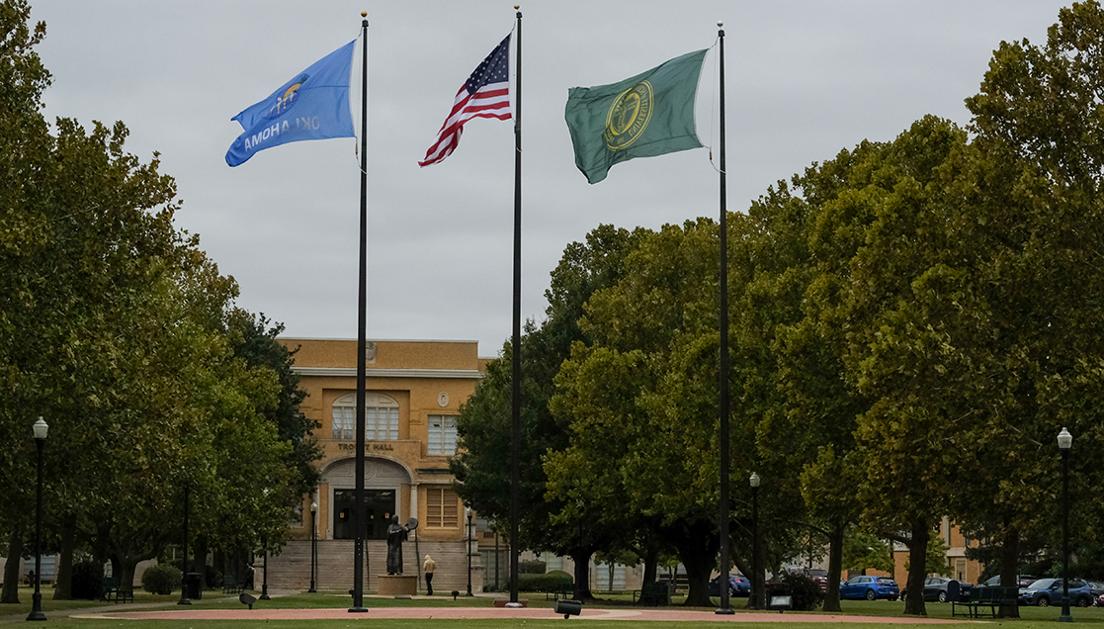 The University of Science & Arts of Oklahoma Foundation has recently received a transformational gift from the estate of alumna Debra A. Worley, totaling $333,350 to establish an endowed scholarship in the name of Worley and her late husband Willis.
The Willis C. Worley Jr. and Debra A. Worley Scholarship will be awarded to students based on demonstrated financial need as well as the maintenance of at least a 2.5 GPA with a preference to those in the business administration program. The scholarship is renewable on an annual basis.
"When we receive gifts like this one from people who graduated from this university decades ago, it just proves that the experiences people forge on this campus impart a sense of purpose throughout their entire lives," said JP Audas, vice president for development. "Debra and Willis Worley went on to lead exceptional lives, and they are continuing to change the world for the better in establishing this scholarship so that USAO students can continue to benefit from their success."
Born in Waurika, Okla., in 1958, Debra graduated from USAO in 1982 with degrees in psychology and sociology. Three years later, a group of her college peers nominated her as one of "America's Top Young Women." She spent decades in the medical field, starting her career right out of high school and eventually managing staff and supervising the daily routines for 18 rural clinics across southwestern Oklahoma. She finished her career at the Clinics of North Texas Cardiology Department.
After retiring in 2001 to travel the world with her husband, Debra remained active in her community, serving as vice president for the Waurika United Fund and assuming many roles in the Waurika First Baptist Church. She passed away on May 25 of this year.
Willis moved to Okmulgee, Okla., after graduating from Waurika High School to pursue a technical education in electronics. After several years working for the oil industry, he attended the Dallas College of Mortuary Science to help run his family business back in Waurika. After his father's retirement, Willis furthered his education yet again, receiving his bachelor's in business and economics from USAO in 1980 and successfully expanding his family's operation into neighboring towns.
Also a pillar of his community, Willis was a past president of the Waurika Chamber of Commerce, the Chisholm Trail Heritage Museum, the Waurika Development Trust and the Waurika Industrial Foundation, and served as chairman of Jefferson County Hospital for several years. He passed away in 2011.
Incorporated with the state in 1977, the USAO Foundation supports the mission of the university, investing and managing donated funds and other gifts designated for the institution. These funds may be used to create endowments to supplement faculty salaries, compensate visiting professors, carry out original research, create scholarships and any other ways that benefit the college.
For more information, visit usao.edu/scholarships.