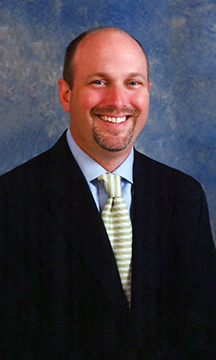 Local insurance executive and Chickasha mayor Chris Mosley was named by Gov. Mary Fallin to the University of Science & Arts of Oklahoma Board of Regents in 2012, and reappointed in 2018.
A Chickasha native, Chris Mosley earned his bachelor's degree in accounting from Oklahoma Christian University in Edmond in 1987. He graduated from Chickasha High School in 1983.
He worked for several years at U.S. Pollution Control in Houston before joining the Mosley Agency of Chickasha in 1992. He is a certified insurance counselor, as well as vice president of the company.
Mosley served on the Chickasha City Council from 2005-09. He is a past president of the Chickasha Rotary Club and a former member of the Chickasha Chamber of Commerce. He graduated from Leadership Chickasha in 1996. He has served the boards of the Festival of Light and Independent Insurance Agents of Oklahoma. He is a long-time leader in Boy Scouts.
Mosley and his wife Suehzen live in Chickasha and have two sons. They are active in local church and civic affairs.
The Oklahoma State Legislature created USAO's seven-member Board of Regents to govern the institution as it carries out its distinct mission as the only public liberal arts institution within Oklahoma's higher education system. The governor appoints each member to overlapping seven-year terms with the advice and consent of the Oklahoma Senate.