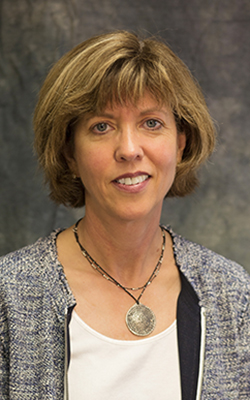 Defense industry veteran Diane Ming was appointed by Gov. Mary Fallin to the University of Science & Arts of Oklahoma Board of Regents in 2014. She was reappointed in 2021 by Gov. Kevin Stitt.
Ming has decades of experience in the defense industry. She has worked as a project manager for Northrop Grumman since 1998 and is responsible for ensuring that the cost, schedule, technical and programmatic requirements for multiple software sustainment projects, ranging in cost up to $35 million, are maintained.
In addition to her work for Northrop Grumman, Ming has served as a board member for the Edmond Parks Foundation and as secretary for the Messiah Lutheran Church Endowment Committee.
She served previously as a member of the Urban Forestry Commission on appointment from the mayor of Edmond.
Ming earned her Bachelor of Science degree in chemical engineering from Stanford University in California, and her master's in business from the University of Oklahoma with an emphasis in management information systems.
She is married to Michael Ming, Oklahoma Chief Executive Officer of General Electric. They live in Edmond and have two children.
The Oklahoma State Legislature created USAO's seven-member Board of Regents to govern the institution as it carries out its distinct mission as the only public liberal arts institution within Oklahoma's higher education system. The governor appoints each member to overlapping seven-year terms with the advice and consent of the Oklahoma Senate.