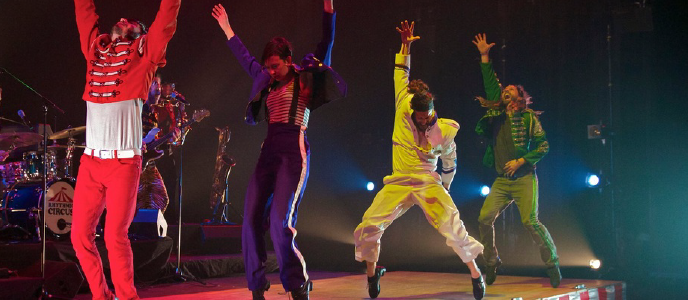 Rhythmic Circus | November 11, 2021
Rhythmic Circus will kick-off winter celebrations with their sensational show "Holiday Shuffle." Families with children of all ages will be amazed and uplifted by this evening of joy and positive messaging through music, dance and humor. This company last performed their show, "Feet Don't Fail Me Now!", to rave reviews during the 15th season of DWPAS.
TICKETS
Single tickets will go on sale September 23, if available, after the priority ordering period for sponsors and season ticket holders.