USAO offers new two- and four-year scholarships, expands existing competitive awards
---
May 26, 2020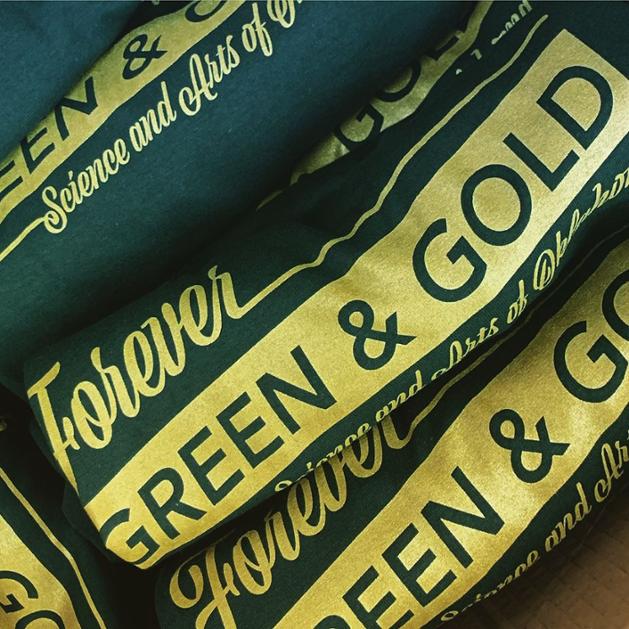 In order to keep its distinctive education available to the broadest range of students possible, the University of Science and Arts of Oklahoma has established several new institutional scholarships available to students starting next fall, while also expanded its existing competitive scholarships for high-performing students.
Designed to supplement the Oklahoma's Promise Scholarship, which helps families earning less than $55,000 per year pay college tuition, the Drover Difference Scholarship is a four-year award for first-time enrolling freshmen that provides $1,500 toward a student's room and an additional $1,650 toward mandatory fees for the academic year.
Also a four-year scholarship, the Oklahoma Educator Award provides dependents of an Oklahoma public school teacher with a $2,000 tuition waiver and $1,000 a student's room each year. With USAO's teacher education program a mainstay of campus, the institution created this scholarship to lend a helping hand to the families of public school educators who give so much back to communities all across the country.
"The wide range of financial aid options we offer at USAO stands as one of the most important means for this historic institution to realize its vision," said President John Feaver. "Not only do we provide students with a nationally-recognized, interdisciplinary liberal arts curriculum that rivals the quality of prestigious private universities, we allow our students to pursue their college education without saddling them with an absurd burden of debt that can stifle their real potential."
Transfer students also have two new scholarship options, both providing $2,500 tuition waivers. The Phi Theta Kappa Scholarship is a two-year award available to students who are members of Phi Theta Kappa who have at least 30 transferable hours and a minimum 3.0 GPA, while the Associate Scholarship is open to students already holding an associate degree who transfer to USAO within three semesters.
In addition to these new opportunities, USAO has increased the amount of all of its existing competitive awards. Targeting students who show outstanding academic achievement and leadership potential, the annual value of these four-year awards ranges from $5,300 to $7,000.
For more information about these and other scholarships at USAO, visit usao.edu/scholarships.