USAO provides more than $2.3 million in student scholarships for fall 2021
---
September 29, 2021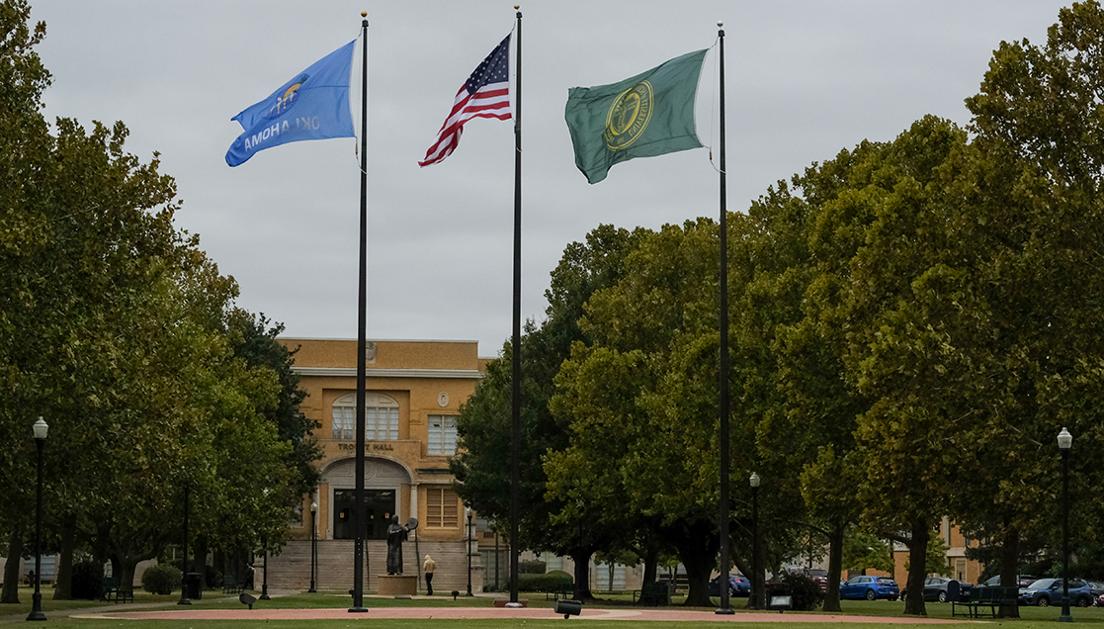 As part of their ongoing mission to keep college affordable for all, the University of Science & Arts of Oklahoma has provided more than $2,367,000 million in institutional scholarships to over 70 percent of students enrolled for the fall 2021 term.
"After everything we have been through since the emergence of the coronavirus, we have only redoubled our efforts to keep college affordable for our students," said President John Feaver. "We are committed to providing as much assistance to as many students as possible, thus relieving the financial strain that might otherwise keep college out of the reach of the bright, curious, but often underserved students who choose to forge their future at USAO."
USAO' scholarships for academic, athletic and other talent-based achievements account for just under $1.7 million.
The USAO Foundation awarded over $641,000 in scholarships, which are based on a variety of criteria, but most require full-time enrollment status and a minimum 3.0 GPA.
The Alumni Association provided over $56,000 in student scholarships. A committee on their board of directors selects recipients based on scholastic achievement, character and leadership potential, in addition to general requirements of full-time enrollment and a minimum 2.5 GPA.
USAO' wide range of financial aid options provides a crucial method for the institution to realize its vision of providing a liberal arts education that rivals the quality of prestigious private universities at an affordable cost. Eighty-nine percent of students enrolled receive some type of aid, which could include institutional scholarships, Pell Grants, or other loans and scholarships.
For more information about scholarships at USAO, visit usao.edu/scholarships.