USAO Students Get Musical This Spring With "A Man of No Importance"
---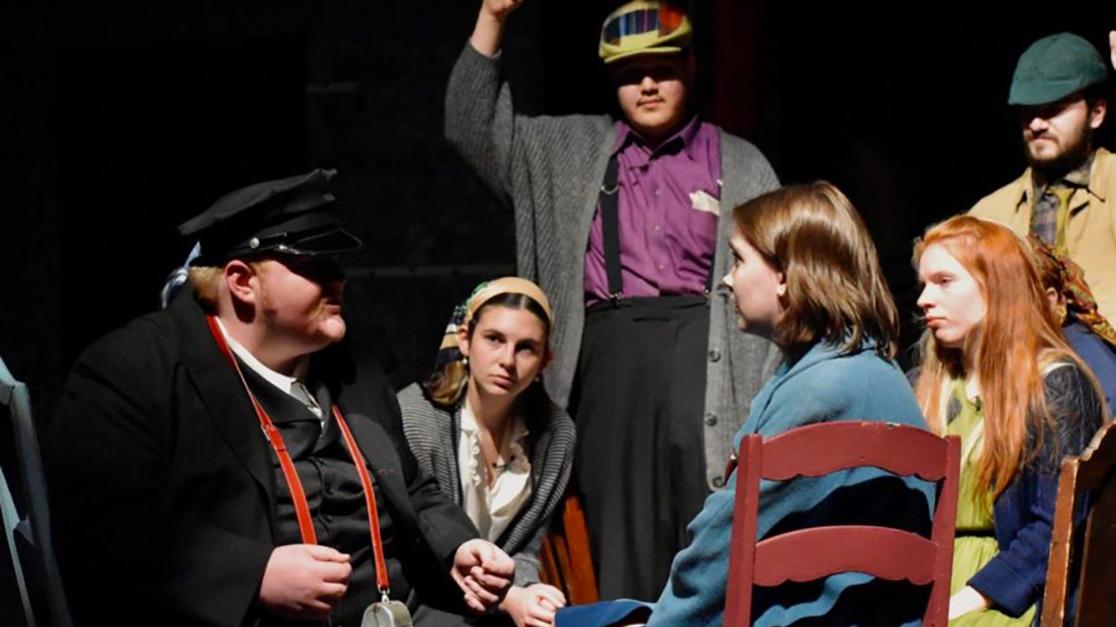 Students at the University of Science & Arts of Oklahoma will showcase the power of the institution's interdisciplinary mission when the School of Visual and Performing Arts presents the musical "A Man of No Importance," March 30 through April 1 at 7:30 p.m. and April 2 at 2 p.m. in the Davis Hall Little Theatre. Tickets are $20 and will be available at the door.
Set in conservative Catholic Dublin in 1964, the musical tells the story of a community theatre group as they attempt to stage Oscar Wilde's "Salome" despite objections from church authorities, as well as the struggles of local bus conductor and company director, Alfie Byrne, as he comes to terms with his homosexuality and deals with the reactions of his family, actors and community.
In USAO' production of the piece, the role of Alfie Byrne will be played by Theatre Arts major Caleb Townley. Other key players will include history major Dan Harper as Adele Rice, music major David Orgas as Baldy, and mathematics major Gage Burke as Ernie Lally.
"This production has brought together dozens of students from a large cross-section of disciplines, not just those majoring in the performing arts," said Katie Davis, professor of theatre arts and production director. "It is a unique quality of our distinctive curriculum that students from every department can be a part of every theatre production. This show is special because there are faculty members, alumni, and members from the community joining students on stage for this show."
Based on a 1994 film starring Albert Finney, the musical premiered in 2002 in Lincoln Center, winning the 2003 Outer Critics Circle Award for Best Off-Broadway Musical. A revival production ran in 2022 at the Classic Stage Company in New York featuring Jim Parsons of "Big Bang Theory" fame as Alfie.
The USAO theatre arts program holds productions each fall and spring which support the interdisciplinary mission of the university. Students from all majors work in a broad range of theatrical styles, develop acting skills in extended rehearsals, and practice behind-the-scenes roles ranging from costuming and stagecraft to arts management. With its focus on applied theatre, this program graduates students with a thorough grasp of creative and communication skills required to stage a successful theatre production and the versatility to use this experience in a variety of career paths.
For more information, visit usao.edu/theatre.