Meet the Board
Nancy Calhoun | Oklahoma College of Liberal Arts, 1973 | University of Science & Arts of Oklahoma, 1991
Nancy Calhoun is a graduate of both OCLA and USAO, graduating with majors in English, History, Vocational Home Economics, and a minor in Photography. After serving in Teacher Corps, she earned a M.S. in Curriculum and Instruction from Emporia State University. She is a lifetime member and has previously served on the USAO Alumni Board and as secretary and vice president. In addition to the board, she frequently wrote articles and took photographs for the alumni publications, and traveled to special gatherings in California, Texas, and across Oklahoma.
She has worked in publishing, newspapers, teaching, and libraries, most recently as a genealogy and history librarian. She has given talks on genealogy and history topics across Oklahoma and out of state and has found that Zoom has expanded her out of state speaking opportunities. In addition to assisting others with their searches, she is a member of several genealogy organizations, including the Daughters of the American Revolution and recently added the Mayflower Society.
Her civic activities include serving as a three time president of Founder Lions Clubs in Chickasha and Muskogee and has honored as a Melvin Jones Fellow. She is a board member of the Oklahoma Genealogical Society and national Genealogical Institute on Federal Records Alumni.
But she would rather be pouring tea at Edinburgh Castle in Scotland and viewing the kilt clad bagpipe players.
Star (McCain) Bradford | University of Science & Arts of Oklahoma, 1989
Star received her communication degree from Science & Arts and went on to earn a master's in human relations from the University of Oklahoma.
She is a Chickasha High School graduate and native of West Palm Beach Florida. She is happily married to James Bradford of 27 years and is the proud mother of three girls -- Tiffany, Jaeda, and Jaemie.
Star enjoys working with various teams of boards to enhance the structure within any organization. She currently serves as an international admissions advisor/counselor at Oklahoma City University where she also serves on the President's Diversity Task Force.
Star has served one term on the board of directors. In that term she has attended continuing education on board development let by the Oklahoma Center for Nonprofits as well as served on several committees.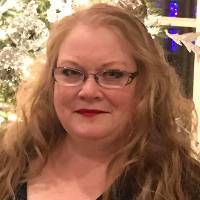 Michele Caine | University of Science & Arts of Oklahoma, 1988
Originally from Tulsa, Michele received degrees in theater and music. While at Science & Arts, she fell in love with history through the teachings of Dr. Ingrid Shafer, a love that continues to this day.
She then received an assistantship at Louisiana Tech where she earned her master's in stage management. While working in musical theater and opera, she traveled to work with companies in Ohio, North Carolina, Florida and Oklahoma, as well as film in California. Michele now works with the Osteopathic Founders Foundation in Tulsa.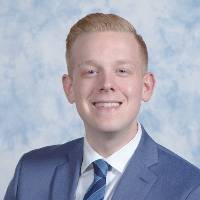 Chris Collins | University of Science & Arts of Oklahoma, 2014
Chris graduated with a Bachelor of Arts in political science. After going on to earn a graduate degree at the University of Oklahoma, Chris has worked in fundraising leadership roles at the University of Oklahoma Health Sciences Center and Oklahoma City Community College. He currently serves as Chief Development Officer at Oklahoma Contemporary Arts Center. He previously served a three year term as President of the Alumni Association. Chris is a passionate advocate for the value of interdisciplinary liberal arts education and the unique opportunities Science & Arts provides for students.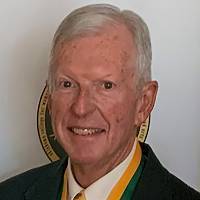 R. Eugene Earsom | University of Science & Arts of Oklahoma, 1970
Eugene retired in 2015 after 42 years in public education, most recently as program director for Oklahoma Alliance for Geographic Education, and previously as the social studies director at the Oklahoma State Department of Education and as a classroom teacher for 20 years. He was named Oklahoma Teacher of the Year in 1989-90.
He was inducted into the Science & ArtsAA Hall of Fame in 2010. In addition to his degree from OCLA in political science, Earsom holds a master's in social sciences from OU. He currently serves on the boards of directors of Friends of Libraries in Oklahoma, Oklahoma Educators Hall of Fame, Oklahoma Council for Social Studies, and New Hope Christian Church, Oklahoma City.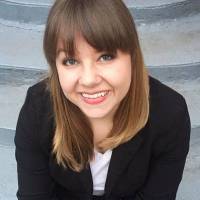 Marcie Price Jackson | University of Science & Arts of Oklahoma, 2006
Marcie Price Jackson is an author, screenwriter, illustrator, and actress from Oklahoma, and she can typically be found doing grown-up things like drinking coffee and wearing pants in public. She enjoys writing romantic suspense for adults, contemporary young adult mystery, and YA sci-fi.
Aside from novels, Marcie also writes screenplays. Two of her scripts have been named Best Feature Screenplay at the Austin Revolution Film Festival, and she was selected as one of twelve screenwriters to represent Oklahoma at the 2016 deadCENTER Film Festival Screenwriting Intensive. Marcie graduated with her BFA in Graphic Design and Illustration from the University of Science & Arts of Oklahoma and works as a designer, illustrator, and marketing coordinator for a public library system.
Linda (Richardson) McElroy | Oklahoma College of Liberal Arts, 1970 | University of Science & Arts of Oklahoma, 1986
Linda earned a vocational home economics degree at OCLA and certifications in elementary and early childhood education from Science & Arts. A former Oklahoma teacher, she is now a professor of education at Science & Arts. Her master's and doctoral degrees are from University of Oklahoma. She is a member of the Oklahoma Reading Assoc. (board of dir.), Okla. Higher Ed Reading Council, Intl. Literacy Association and Grady Co. Reading Council. As a member of the Alumni Board, she has been on scholarship, legislative, and Hall of Fame committees. Her goals include raising awareness of current Science & Arts students about the Alumni Association, increasing scholarships, building membership, and supporting Science & Arts. Her daughter Lisa (McElroy) Wright, son Greg McElroy, and daughter-in-law Kelli (Tiller) McElroy are alums.
Robert Newbrough | University of Science & Arts of Oklahoma, 1986
Robert majored in accounting while at Science & Arts. He earned his master's degree at California Coast University. He is an accounting instructor at Science & Arts. He also is a certified public accountant and has served as the treasurer of the Science & Arts Alumni Association since 1994. He is a retired captain of the Chickasha Fire Department and prepares income tax forms for businesses and individuals and does compensation plans design, costing and consulting for labor organizations in Oklahoma. As a board member, Robert hopes to continue to "maintain proper accounting records, provide informative financial reports to the board of directors and members and to allow well informed financial decisions by the board."
Sarah Powers | University of Science & Arts of Oklahoma, 2009
Sarah Powers graduated from Science & Arts in 2009 with a bachelor's degree in English, with minors in history and liberal arts. A President's Leadership Council member, she went from Science & Arts into positions in the offices of the presidents of Cameron University and Oklahoma City University, where she is currently executive assistant to the president. She volunteers extensively in Oklahoma City.
Sarah is married to 2010 graduate Zachary McGrew, and they reside in Oklahoma City with their two cats, Jaco and Joni. Sarah was appointed to fill a vacancy on the alumni board in 2018 and served as chair of the scholarship committee.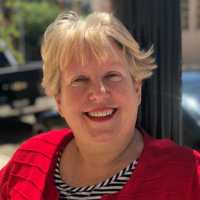 Heidi Walker | University of Science & Arts of Oklahoma, 1988
Heidi graduated from Science & Arts with a degree in Elementary Education in 1988. Over the course of her 32 year career she has taught 4th grade, self-contained special ed, resource special ed and inclusion. This year she was honored with the "Teacher of the Year" award at her campus, Ridgecrest Elementary, in Amarillo. She has been on the Alumni Board for 9 years and is currently serving as vice-president. Distance is not a concern for her as she has attended board meetings, events on campus such as Listen Local, The Civil War Symposium, Freshmen cookouts, art shows and other events in support of Science & Arts. This year, Heidi is entering a new phase of her life, retired, empty-nester. She is looking forward to continuing to support her Alma Mater through the role of Alumni Association President. Many positive changes have happened under the recent presidents and she looks forward to leading the association into this new space ahead.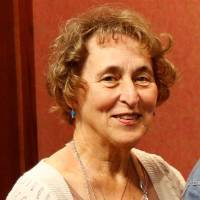 Gordona (Spangler) Snow | University of Science & Arts of Oklahoma, 1967
Gordona majored in psychology at OCLA. She completed 12 hours at the University of Central Oklahoma towards her master's degree. Gordona works part time, serves on the board and as a volunteer at Epworth United Methodist Church in Chickasha. Gordona is the mother of two and a grandmother of four. She is on the Membership Committee for the state Oklahoma Home and Community Education organization and is a member of the Friend OHCE. She is a volunteer with the Chickasha Area Arts Council for the annual Rock Island Arts Festival.
Gordona would "like to see more grads from OCLA and from all years get involved and participate in the activities."
Sandra Coulter | University of Science & Arts of Oklahoma, 2010
Sandra (Wilmoth) Coulter graduated from Science & Arts in 2010 with a BA in English. Sandra has been in banking since 2011 and has served in many roles from branch management to operations to IT. (continued)
She is currently the Vice President/ Digital Channels Manager for a growing community bank headquartered out of Jenks. She values the Interdisciplinary Studies foundation that she received from Science & Arts and credits it with helping her always strive to know more about the world around her. In true Drover spirit, she even recently battled her fear of writing bios about herself in third person in order to support her beloved alma mater.
Sandra lives in Tulsa with her husband Erol (who studied music at Science & Arts) and their two daughters.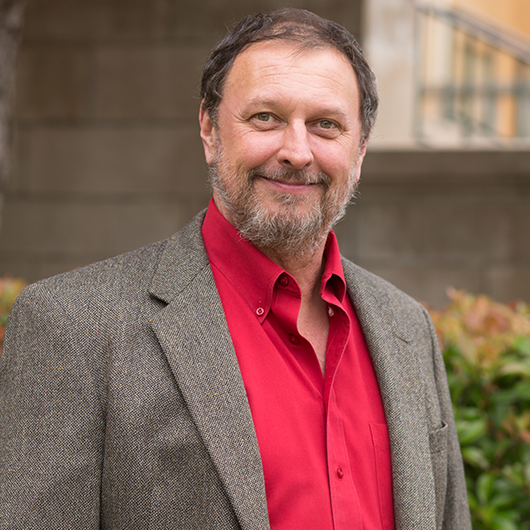 Layne Thrift | University of Science & Arts of Oklahoma, 2001
In addition to directing the Art Gallery at Science & Arts, Layne Thrift teaches in the art department at the college. He served as the assistant director of the gallery until 2010. He was the assistant to the director from 1998-2001 while a student at Science & Arts.
Thrift received the Science & Arts Alumni Distinguished Graduate Award and was named the Outstanding Graduate by the Science & Arts Division of Arts and Humanities. He is a member of the National Council on Education of Ceramic Artists; Potter's Council, American Ceramic Society and the Oklahoma Visual Artists Coalition.
Layne has served one term on the board of directors. In that term he has attended continuing education on board development let by the Oklahoma Center for Nonprofits as well as served on several committees. Layne is also the mastermind and creator of the 2017 Homecoming Bowl Fundraiser, that brought over 10K into the alumni annual scholarship fund.
Zachary Quintero | University of Science & Arts of Oklahoma, 2014
Zach attended Science & Arts from fall 2011 until he graduated in spring 2014 with a B.A. in Economics. During his time at Science & Arts Zach was a member in Alpha Lambda Delta and completed the Research Endorsement Program. For a portion of the time he was also working a full time management job in Oklahoma City. Leveraging his connections at work, he volunteered and organized events for several organizations including Regional Food Bank, Infant Crisis Services, Heroes and Helpers, and National Night Out. He was the Outstanding Graduate for the Division of Business and Social Sciences as well as the Distinguished Graduate in spring 2014. Zach is a Lifetime Member of the Alumni Association. After graduation Zach spent six months traveling to 19 different countries around the world. After returning to Oklahoma in January of 2017 he began working for the Oklahoma Corporation Commission as a Public Utility Regulatory Analyst, where he performs research and analysis to make recommendations to the elected commissioners regarding public utility issues. This past year, Zach has chaired the Young Alumni and Pathways Mentor Program committees as well as attending events for both alumni and enrolling students.
Rebekah Corser | Science & ArtsAA Recording Secretary
Nominate a Board Member:
Deadline for submissions is September 15, 2021!

Providing value to fellow alumni of the University of Science & Arts of Oklahoma doesn't have to end on graduation day. In fact, the opportunity to give back to your alma mater is one click away.
We are seeking names of alumni who are interested in serving on the Science & Arts Alumni Association Board of Directors.
The alumni board serves as the official representative of the entire alumni community and works on initiatives that help fulfill the mission of the Science & Arts Alumni Association.
As you consider potential candidates (or if you would like to self-nominate) please keep in mind that alumni board members are required to attend four board meetings per calendar year on the Science & Arts campus (Zoom meetings until further notice). For alumni who wish to serve but live out of state please don't let geography deter you! We strive to achieve a balanced and broad representation of the alumni community on our board and are looking for representation from various backgrounds, degree programs, regions and industries.
Science & Arts Alumni Association board meetings traditionally occur on a Saturday in January, May, August, and during Homecoming the first weekend of November. All directors serve a three-year term. No board member may serve more than two (2) consecutive terms without a resting period of one year. This restriction shall further apply to the office of President, excluding board service as immediate Past President.
For more information about board expectations contact Dawn Reitan-Brockman at dreitanbrockman@usao.edu or usaoalumnioffice@usao.edu.
Submissions do not guarantee a position on the Science & ArtsAA Board of Directors.
All names will be sent to the Nominating Committee for further consideration.
However, there is much work to do and a place for all alumni who want to volunteer in service to the Science & ArtsAA. We will work with you to find the perfect fit.
If you have questions, you can email Science & ArtsAA executive director Dawn Reitan-Brockman at dreitanbrockman@usao.edu or contact the Alumni & Community Relations office via email or call (405) 574-1290.