If you choose to live in Lawson Court, you will have the best of both worlds: you're on campus so you're really close to all your classes, but you also get to enjoy some independence...because living at Lawson Court is very similar to apartment-living life.
With 84 apartments available, Lawson feels like a small, close-knit community. You can choose to live in a two-bedroom, one-bath or a four-bedroom, two-bath apartment. And, the amenities are endless!
Each apartment is fully-furnished with a fully-equipped kitchen. Each apartment has its own self-controlled central heat/air system and patio or balcony area.
All residents have access to the clubhouse which boasts amenities such as a coffee shop, lounge, laundry room, meeting areas, pool table, swimming pool, sand volleyball court and a movie theater.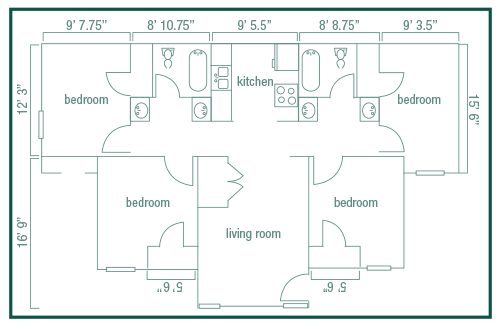 lawson court rates
ACADEMIC YEAR 2023-2024
Lawson 4 bedroom (fall and spring) – $2,910/semester
Lawson 2 bedroom (fall and spring) – $3,505/semester
For summer trimester prices, please email housing@usao.edu
*The trimester price includes all utilities plus high-speed Internet connection and a post office mailbox. Costs related to housing are subject to change.
photo gallery