USAO's fifth annual Giving Day smashes fundraising goal
---
April 14, 2021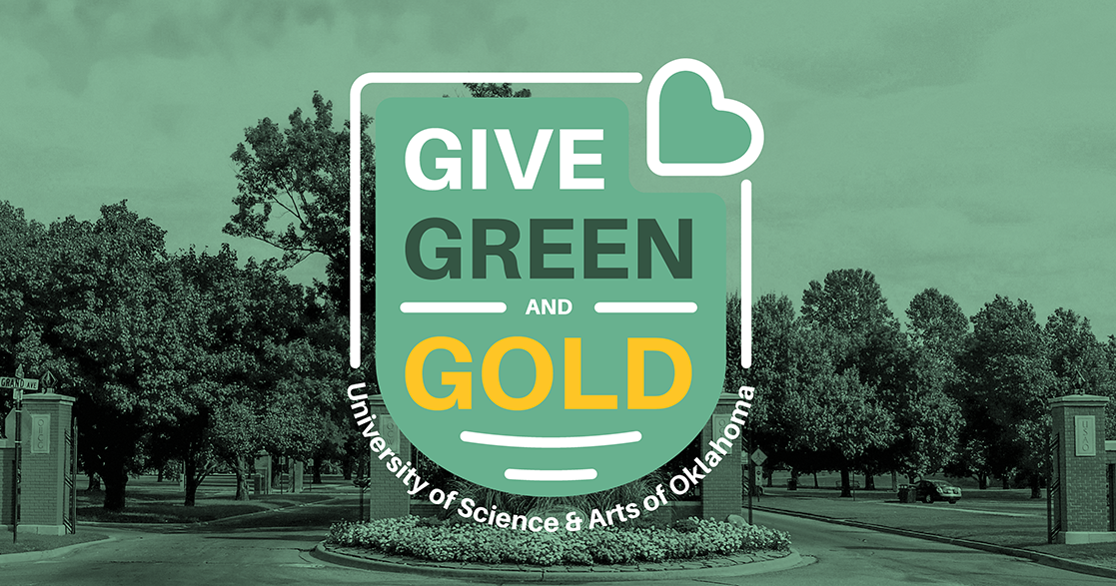 During the University of Science and Arts of Oklahoma's fifth annual Giving Day on March 31, the institution received over $75,000 from 384 separate gifts, smashing this year's goal of $50,000 and 250 gifts.
In terms of individual programs, women's basketball and the division of science and physical education topped the athletic and academic challenges respectively, while the Student Success Center and Campus Co-op each received an additional $1,000 for exceeding their goals.
"Our success this year would not have been possible without your enthusiastic and enduring participation, so we want to say thank you!" said JP Audas, director of development. "Thank you for celebrating generosity, for serving others and for believing in our beautiful university!"
In addition to funds raised specifically on Giving Day, USAO has already received a number of significant gifts and grants that will allow for a variety of important improvements to campus.
Phillip and Katie Wint have continued their tremendous generosity by giving another $50,000 in support of their namesake Neill-Wint Center for Neurodiversity, USAO's lauded support program for students with autism spectrum disorder: read more HERE.
The Kirkpatrick Foundation has approved a $50,000 grant for equipment purchases at the Jean McLaughlin Outdoor Education and Research Center at USAO's Habitat Facility west of Chickasha: read more HERE.
Mike and Jeanne Mather have donated $25,000 to endow new "retention scholarships" aimed at keeping driven, talented and curious students at USAO. This gift is just the latest in their long history of generosity to the university where both taught for so long: read more HERE.
The Oklahoma Tennis Foundation has approved a $10,000 grant for renovations at USAO's recently-remodeled Patton Family Tennis Center: read more HERE.
These funds not only show the diversity of learning that goes on at USAO, they show how crucial the sense of community is to the institution's mission. The interdisciplinary education model strives to teach students how to think, how to adapt their thinking, and, perhaps most importantly, how to put it to use in strengthening our society.
For more information, visit usao.edu/giving.